This store requires javascript to be enabled for some features to work correctly.
project plectrum
strum in style!
Kato Polyclay behaves most like your ordinary guitar pick. Rigid, hard, but also slightly flexible. In this project, you will learn how to make a patterned guitar pick. Take it to the next open-mic or make a hole and wear it on a necklace!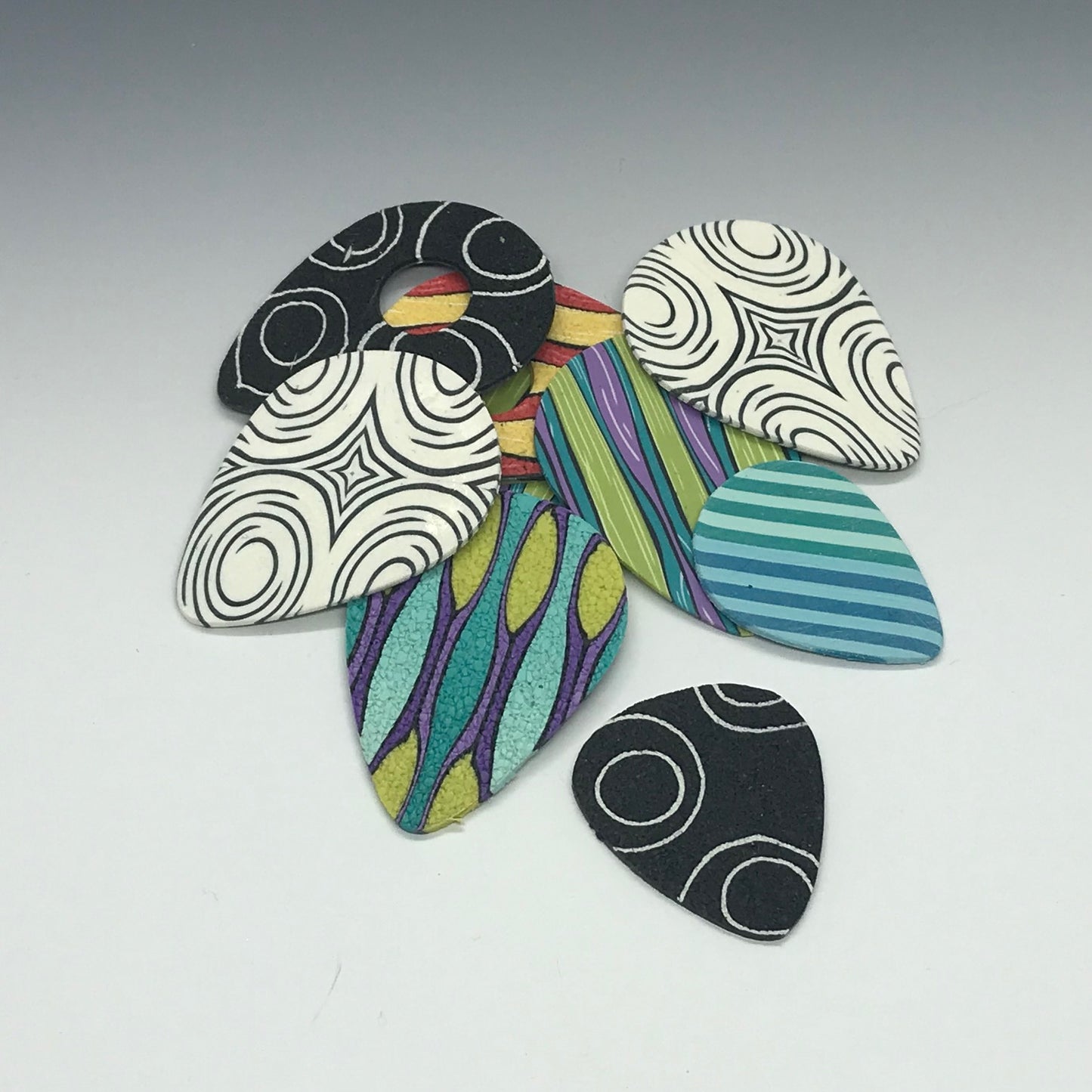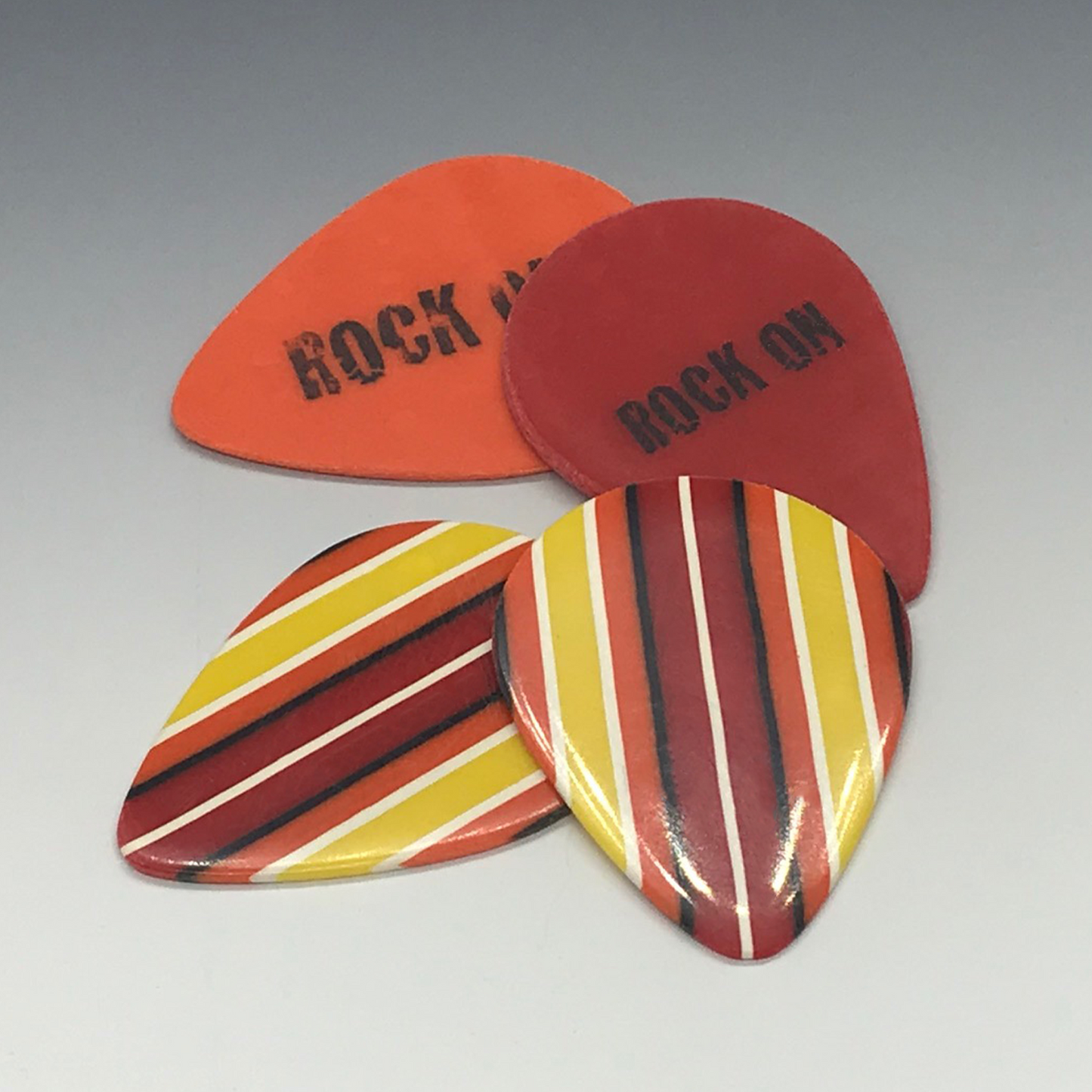 materials
striped guitar pick
-Kato Polyclay: Red, Orange, Yellow, White and Black
-Pasta machine
-Clay blade
-Scalpel or craft knife
-Ceramic tile
-Medium grit sanding block
-Guitar pick, teardrop shaped cutter or teardrop shaped Template by artist Cara Jane (www.carajane.co.uk)
- Suitable workspace for polymer clay; i.e., large tile, glass cutting board, marble slab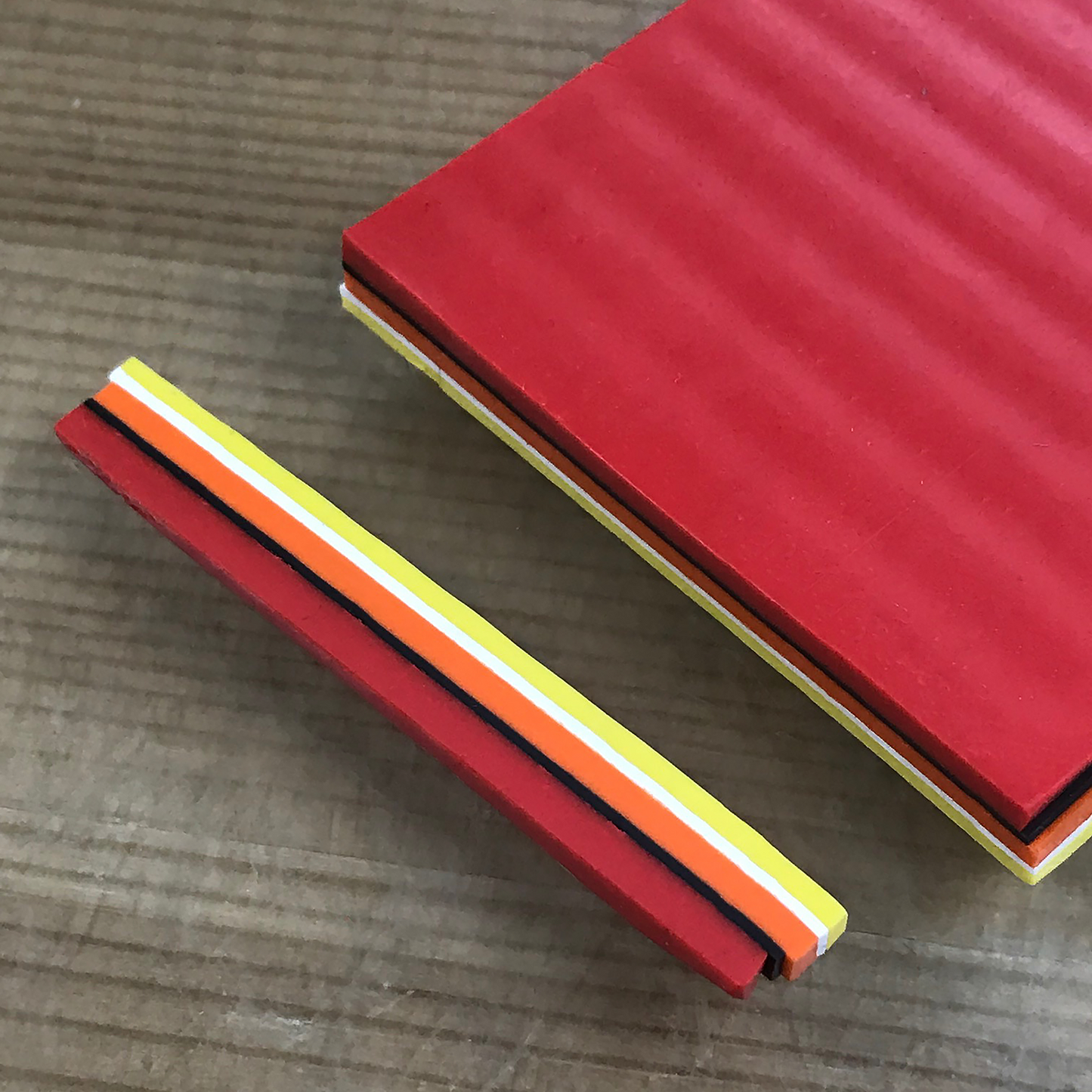 CREATE A SIMPLE SLAB
1. Condition 1/2 a package of Red, Orange, Yellow, White, and Black.
2. Using your pasta machine, stack your conditioned sheets to create a simple slab as follows:
Red – thick
Black – thin
Orange – medium
White – thin
Yellow – medium-thin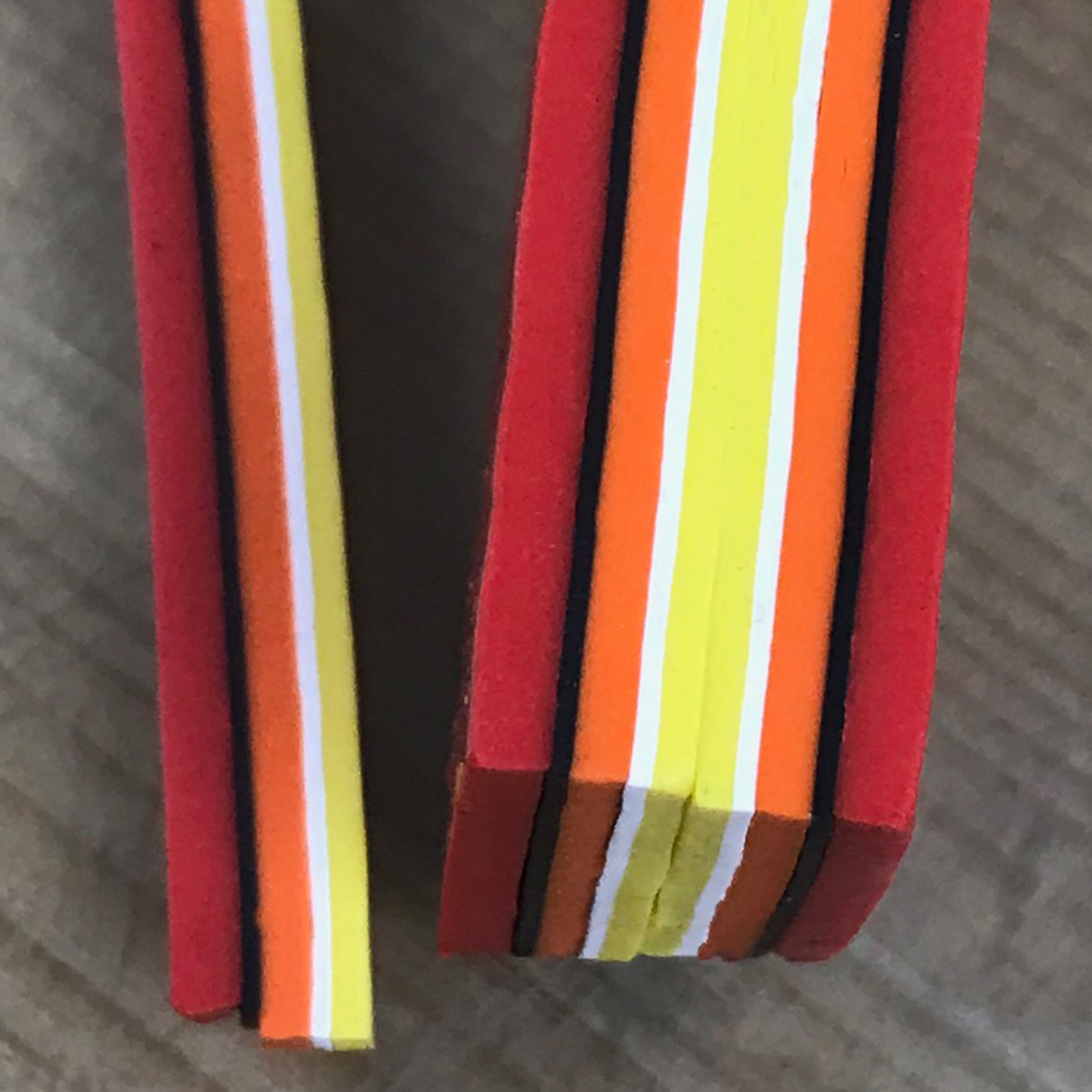 Cut the slab in half, then press the yellow sides together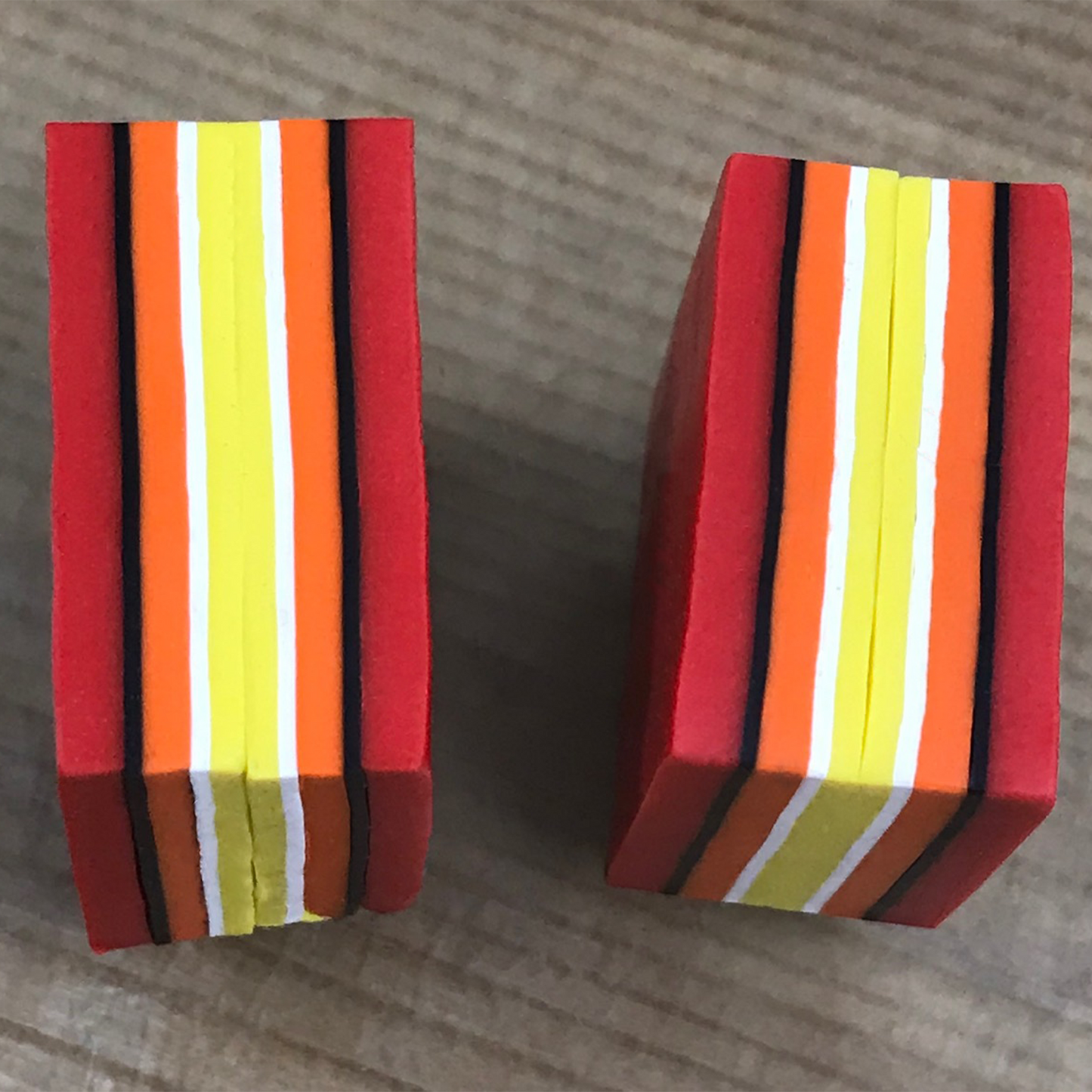 Cut the pressed slab in half as shown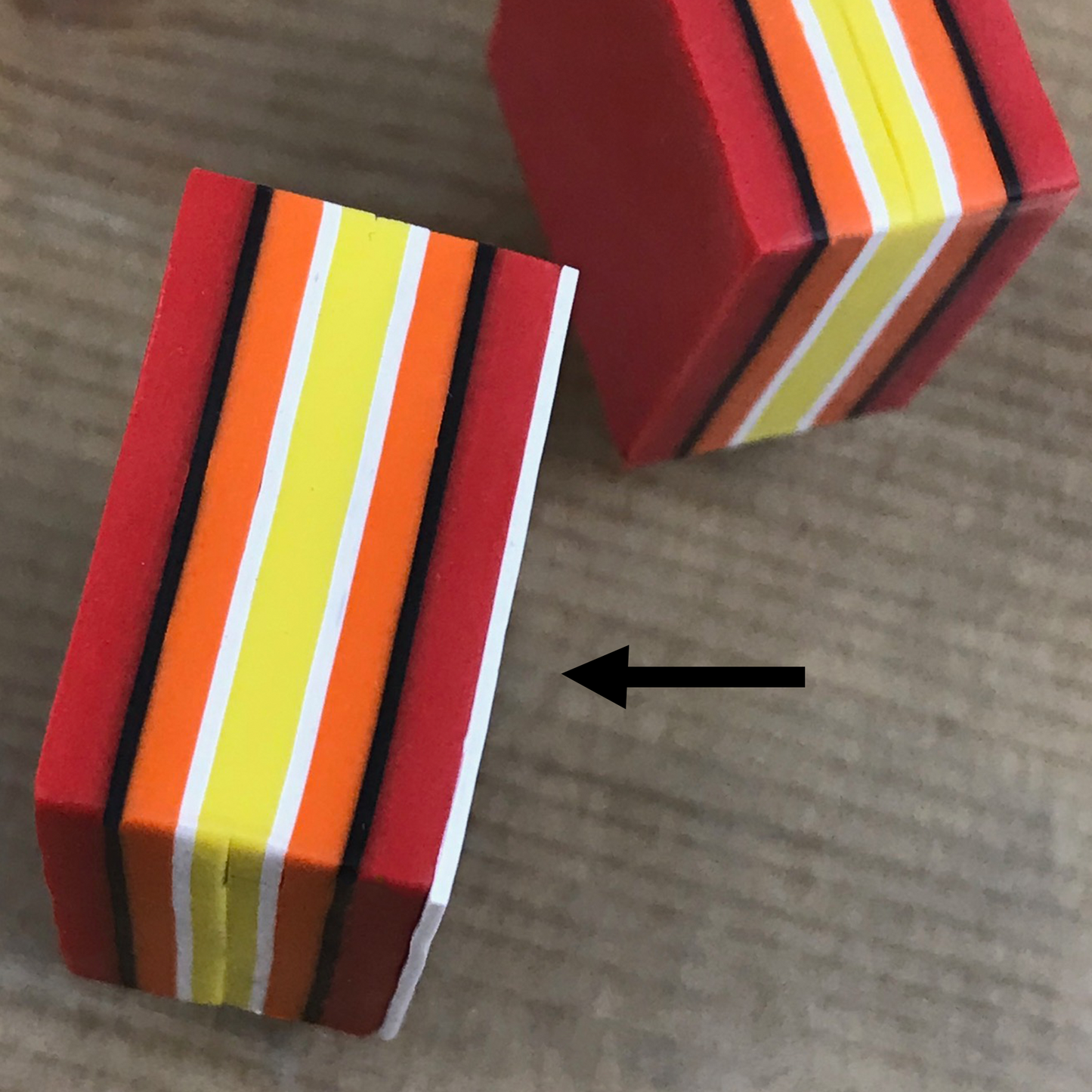 Press a thin sheet of white next to the red side of one half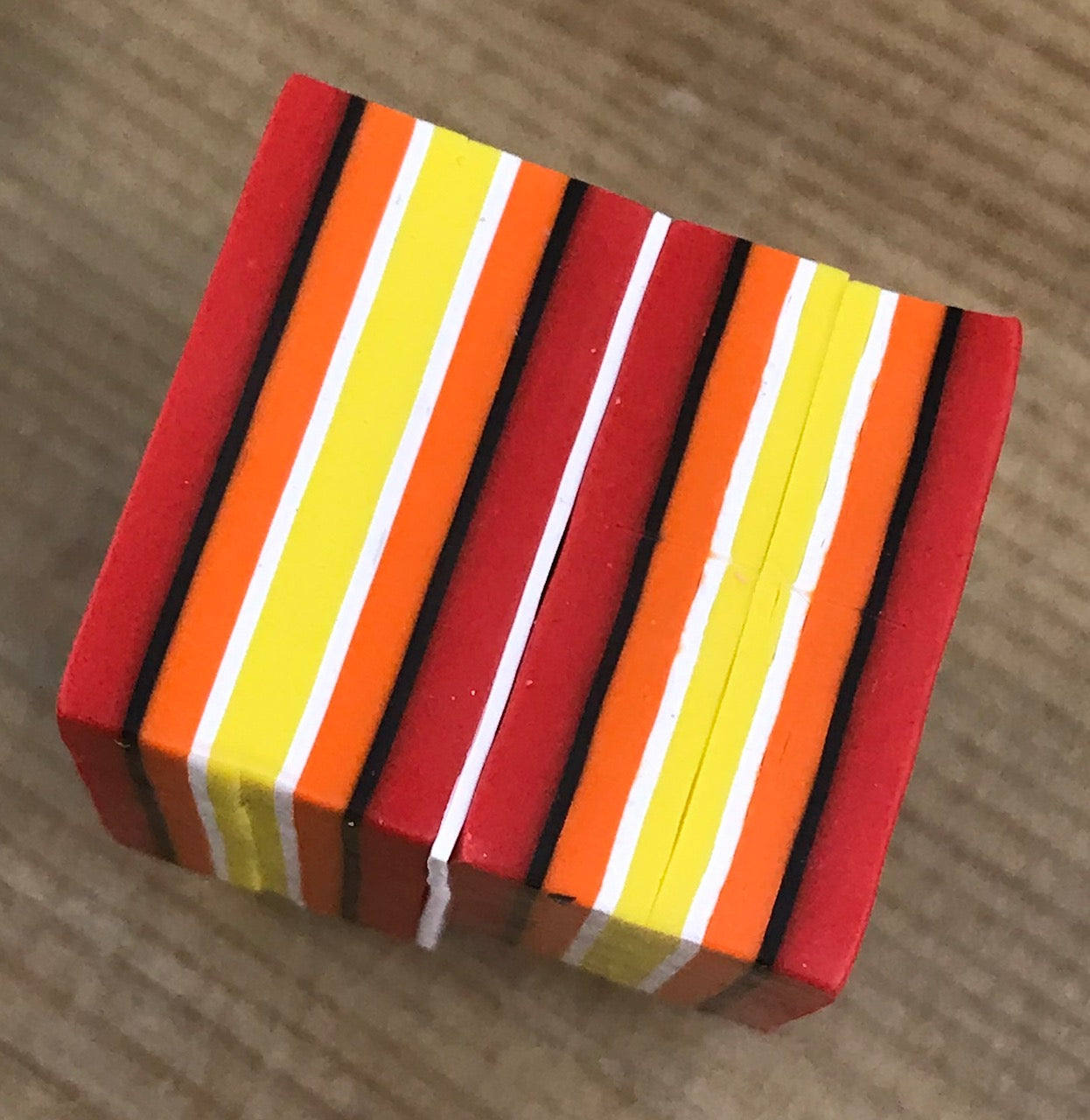 Press the other half to the white clay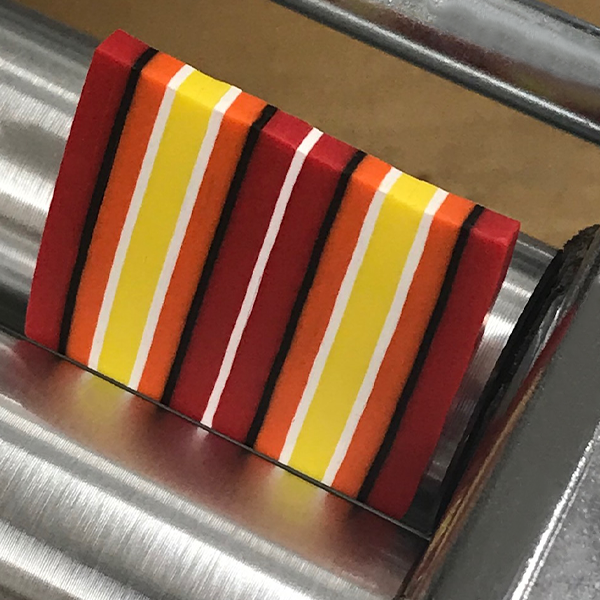 Roll the 3mm slice through the thickest setting of the pasta machine – stripes are perpendicular to the rollers. Reset the machine to the next thinner setting – roll through. Repeat this until you have reached the desired thickness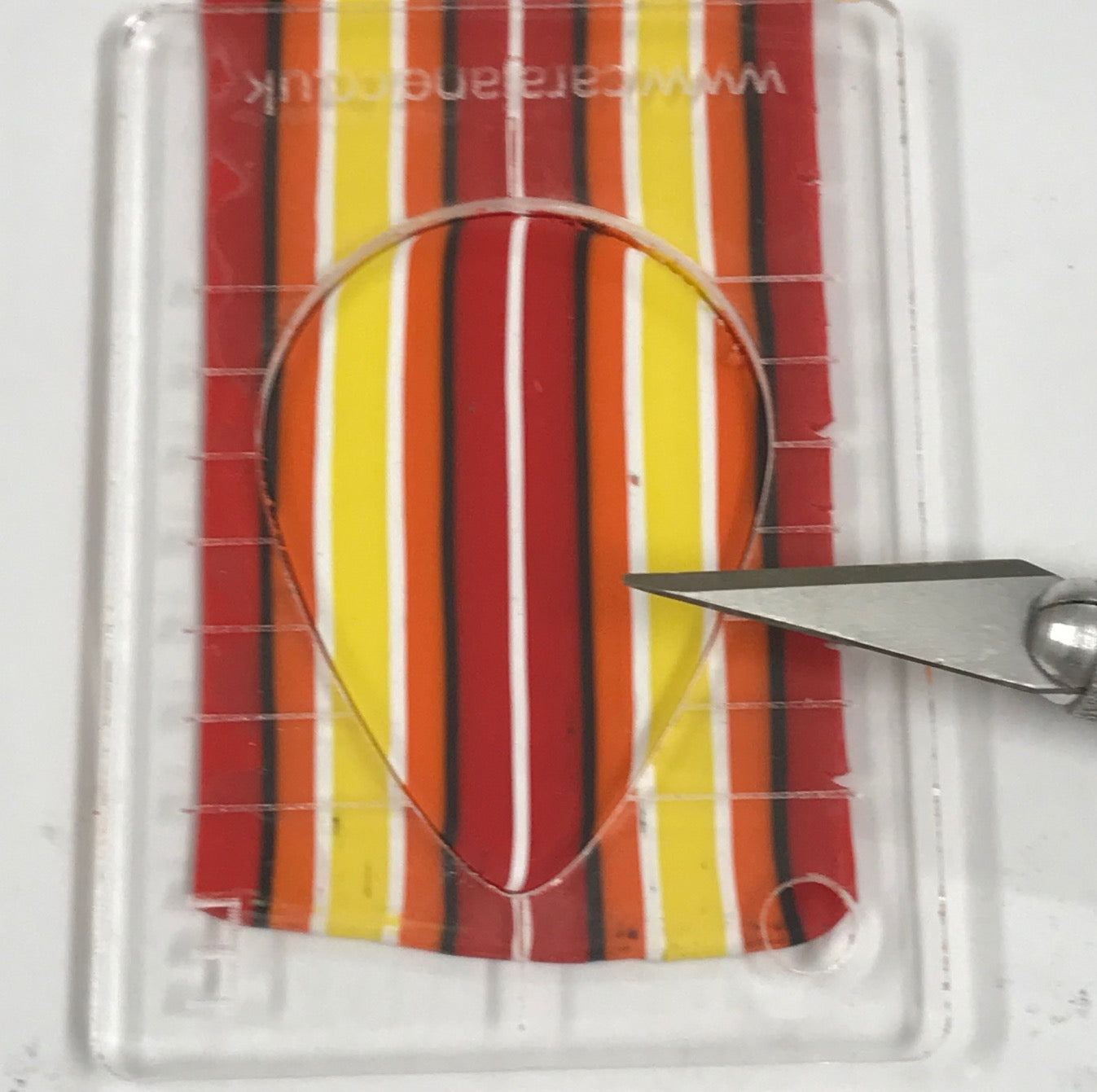 Press thinned slice to ceramic tile. Place *template on clay and cut the shape with a scalpel.Cure at 300 – 315°f
**You can substitute the template by tracing a guitar pick or using a suitable tear-dropped cutter.
+cover your work with an aluminum foil "tent" or wax paper to stabilize colors.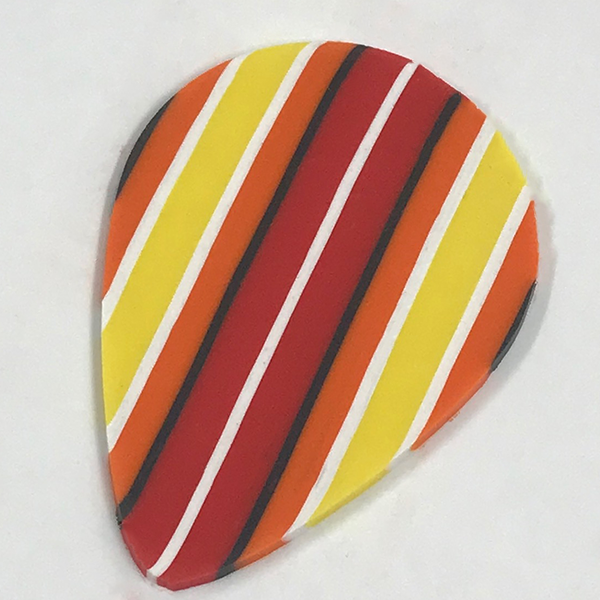 Lift pick off of the tile when cool. Gently sand the sides and edges of the striped pick with a sanding block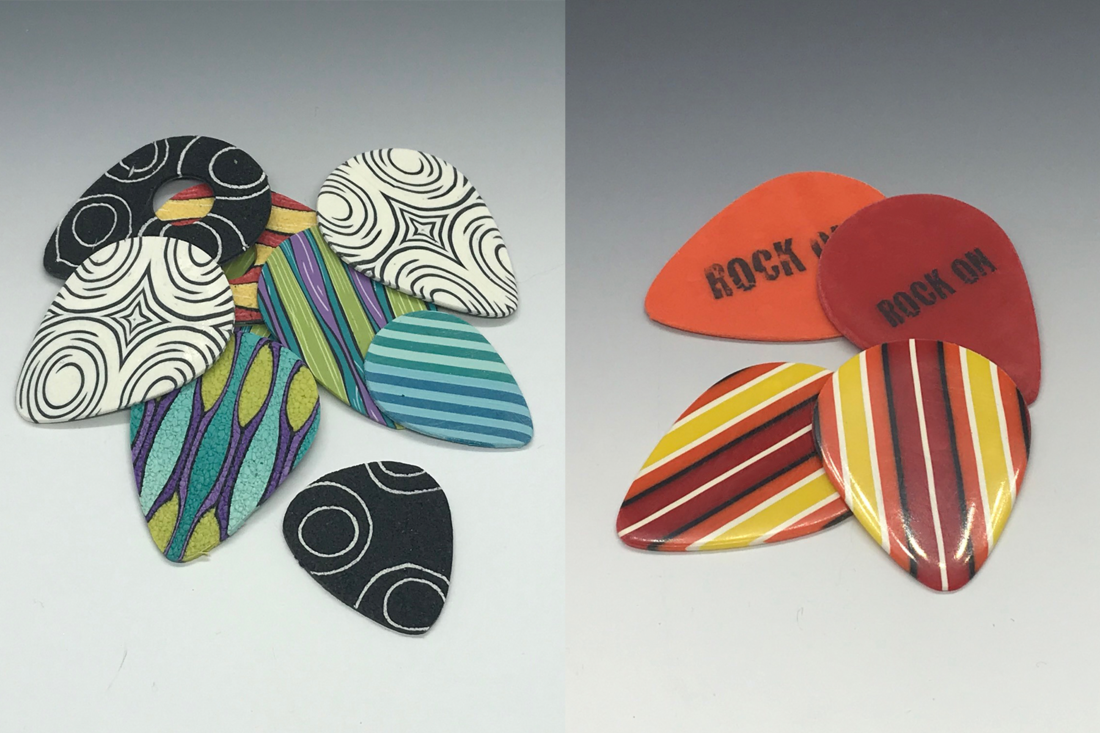 There are so many ways you can make your guitar pick uniquely You! SHOW US WHAT YOU GOT WITH #katoclay