This store requires javascript to be enabled for some features to work correctly.
JANA ROBERTS BENZON
the JRB conditioning technique
If you haven't had the honor of taking Jana Roberts Benzon's polymer clay classes, you've at least heard of her name OR have been utterly entranced by her works. It's safe to say that Jana Roberts Benzon has mastered Kato Polyclay, and the JRB conditioning technique shows exactly that!

the jrb method for semi-hard kato
"When I was first introduced to the JRB Method, it was like seeing Magic for the first time. Even the toughest 'misfit-blocks' I had in my clay stash quickly revived without much effort."
-Anna Ko, product manager
Special thanks to Sherman Oberson
materials
you will need:
-Bar of clay that's in need of pre-conditioning
-Blade
-Acrylic roller
-Mallet or hammer
- Designated Pasta Machine for polymer clay ("a must" for firmer clay brands)
- Plastic to protect your surface
- A safe space to use your hammer; i.e, concrete floor, sidewalk
*optional: Kato Liquid Clear Medium or Kato Basic Conditioning bar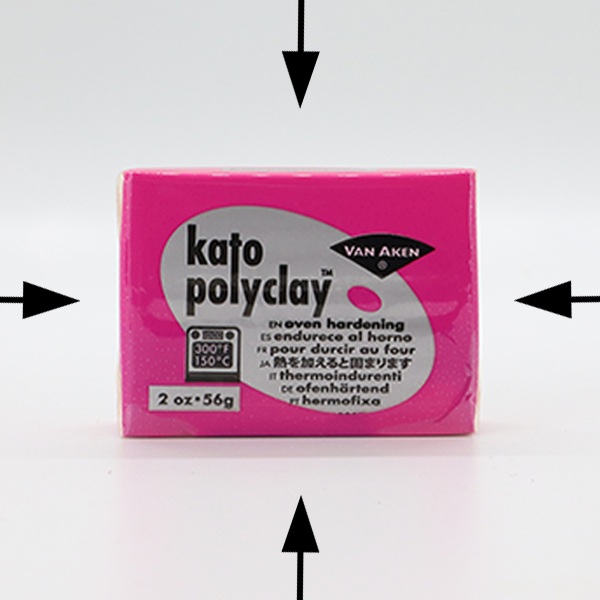 part one: bang the sides with a mallet
1. Leave the clay that's in need of pre-conditioning in its package. If you've already removed the package completely, that is fine; any plastic covering compatible with polymer clay can be used to wrap your clay.
2. On a solid surface i.e. cement floor, place the clay on one of its four "ends"- not the two larger flat sides with the logo and directions. A sheet of plastic may be used for extra protection.
3. With a *mallet or hammer, hit the top "end" of the block (carefully with force) until the block compresses to half its original height. Repeat on the remaining three "ends" (again, not the two larger flat sides). You should end up with a cube-like shape.
__________________________________
*Depending on your ability, an acryllic roller may be substituted in place of the mallet by "whacking the clay"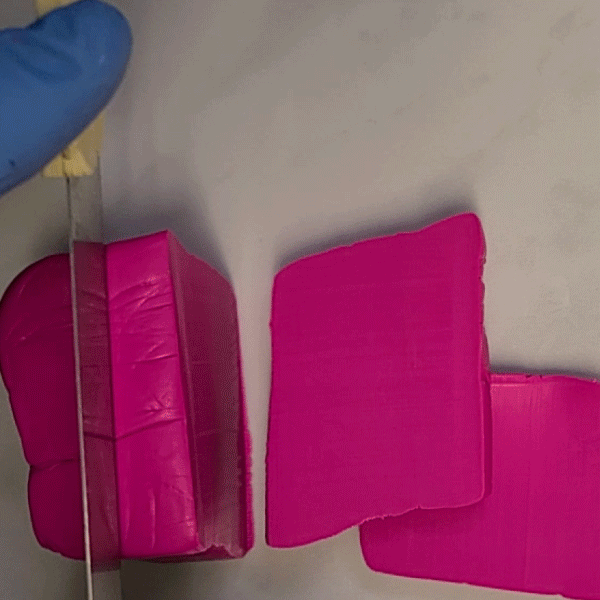 part two: prep for the pasta machine
1. Remove plastic coverings and open the package.
2. Cut the clay into thin slices (what you would normally slice for conditioning Kato).
3. Roll each slice with a brayer or acrylic rod to prepare for the pasta machine.
4. Condition as normal with your pasta machine *see Donna Kato's tutorial here
Conditioning a small sheet of fresh Kato translucent clay with the thin slices can help soften and unify tough slices.
NOW AVAILABLE
KATO BASIC CONDITIONING BAR
(It's life-changing)
meet the artist
jana Roberts benzon
Jana Roberts Benzon is an internationally renowned artist and exceptional polymer clay teacher who is known for her dimensional work, intricate millefiori, and for innovating techniques that push the boundaries of creativity.