This store requires javascript to be enabled for some features to work correctly.
Samunnat (thrive) nepal
Off the well-trotted tourist tracks in Nepal, the non-profit organization Samunnat Nepal continues to be a refuge to women who were victims of violence and trafficking. Here, women are given a safe space to be empowered through counseling, mentoring, accommodation, income generation training and legal representation. These programs have been largely sustained by the sale of their polymer clay jewelry, which in turn are a part of their income generation training taught by polymer clay artist and teacher, Wendy Moore since 2007.

COLLABORATION
Kathleen Dustin
In 2020 the respectable artist and teacher, Kathleen Dustin dedicated her time and artistry to help support the women of Samunnat by developing zoom classes and designs for their income generation program. The sale of their collaboration necklaces launch in OCTOBER 2021 on the Samunnat website.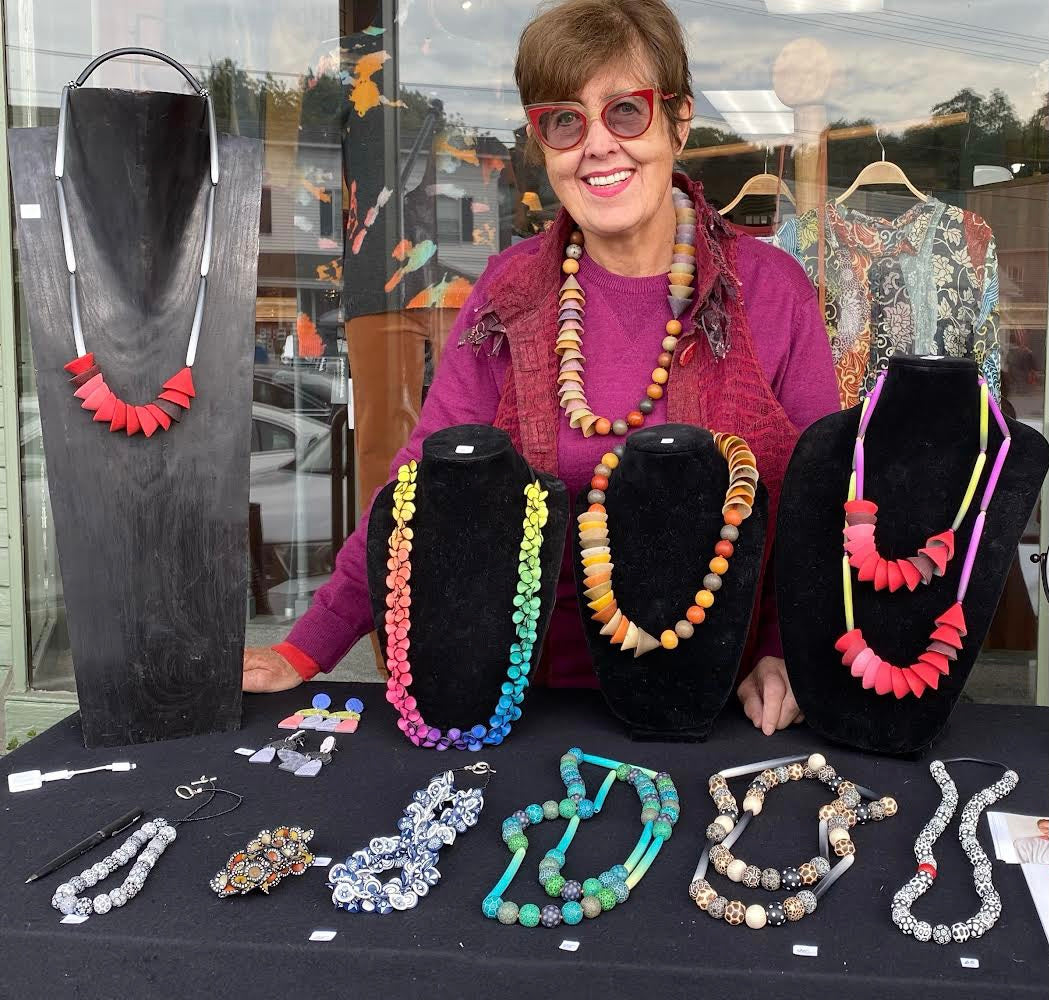 Kathleen Dustin selling the collaborative necklaces at her local market
"We have been making and selling polymer jewelry for over a decade (nearly 15 years now!) and have used Kato clay since the beginning. Other clays did not work so well in the hot sticky conditions. The clay needs to be stiff enough to hold the designs when the cane is sliced."

SHOP TO SUPPORT SAMUNNAT NEPAL

You will be redirected directly to the Samunnat Nepal website, 100% of sales made from the links below will go to Samunnat Nepal.


INTERESTED IN SUPPORTING THE SAMUNNAT WOMEN?
CONTACT hello@samunnat.co
INTERESTED IN SUPPORTING THE SAMUNNAT WOMEN?

CONTACT hello@samunnat.co